AGRA: The passengers of a private bus were looted at gun point by miscreants on Yamuna Express in Mathura's Surir area on Tuesday morning.
The six unidentified miscreants boarded the bus near 89th milestone on Express Highway and looted Rs 1.66 lakh from the bus conductor and passengers.
The bus carrying 25 passengers was heading from Delhi to Hamirpur.
Forensic and dog squad teams were also summoned to the crime spot for evidence collection.
SSP Guarav Grover told TOI the incident took place around 3am, when some unidentified persons, portraying as passengers, boarded from Surir. They allegedly beat up the bus conductor and then looted the passengers. He said an FIR was being registered.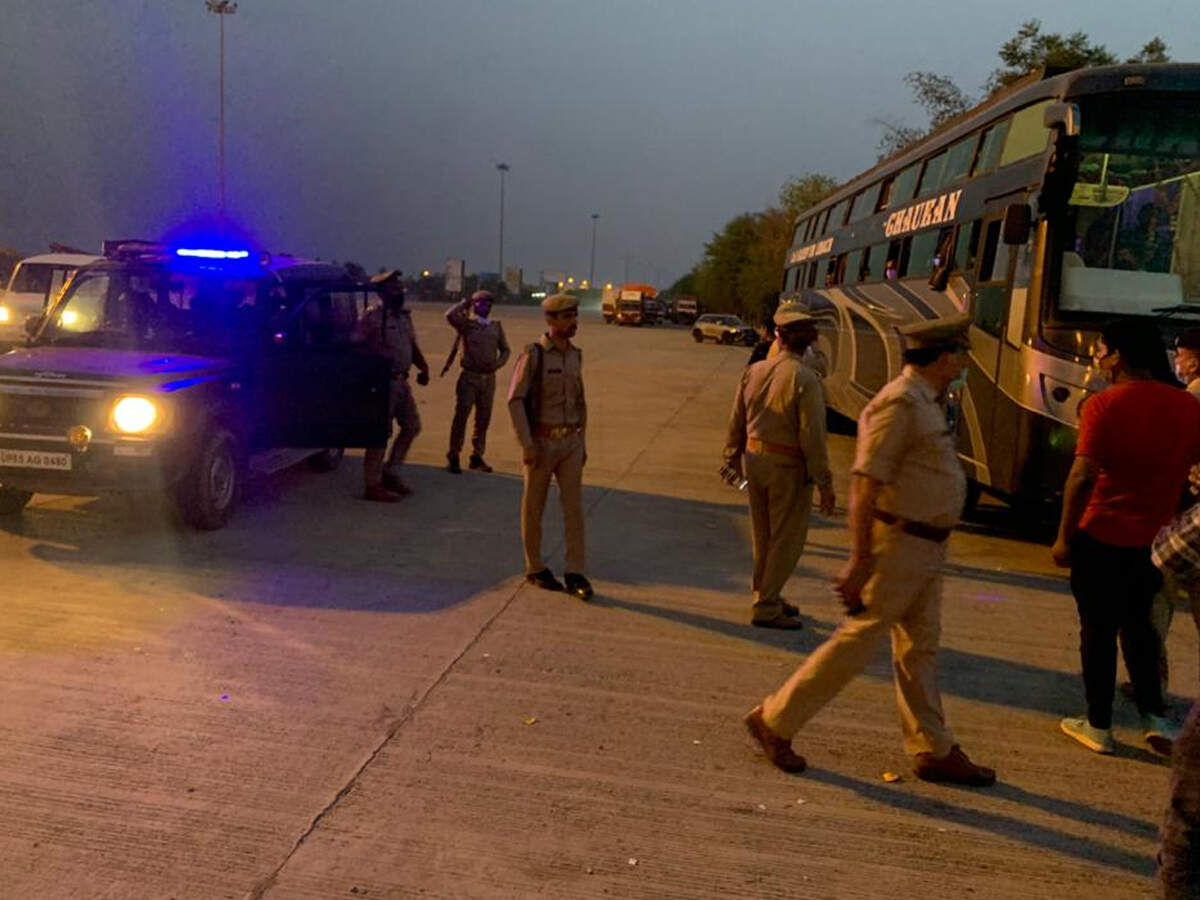 The bus carrying 25 passengers was heading from Delhi to Hamirpur.
Forensic and dog squad teams were also summoned to the crime spot for evidence collection. He added, "Five teams have been formed to trace and arrest the suspects."