VADODARA: About five years ago, he took to farming the famous Kashmiri
roses
on his farm in Bil village on the outskirts of the city.
Vishal Patel
, 34, made windfall profits initially but over the years he realised that people prefer '
Khushbu Gujarat Ki
' over the pretty looking
Kashmiri
rose. Patel has again begun growing desi roses at the farm from this year.
"We began growing
Kashmiri roses
as they have a longer shelf life. They last for nearly two days as compared to just 12 hours of desi roses. The crop was abundant and I sold a lot of stock outside Gujarat too. But over the last one year, I realised that the demand for desi roses is going up," said Patel, a resident of Bil.
"The desi roses are very popular among both Hindu and Muslim devotees who offer them at religious places. They prefer desi roses due to that sweet fragrance. Kashmiri roses are usually used for decorative purpose as they look beautiful but don't emanate much fragrance," Patel, who is into flower farming for the last 15 years, explained.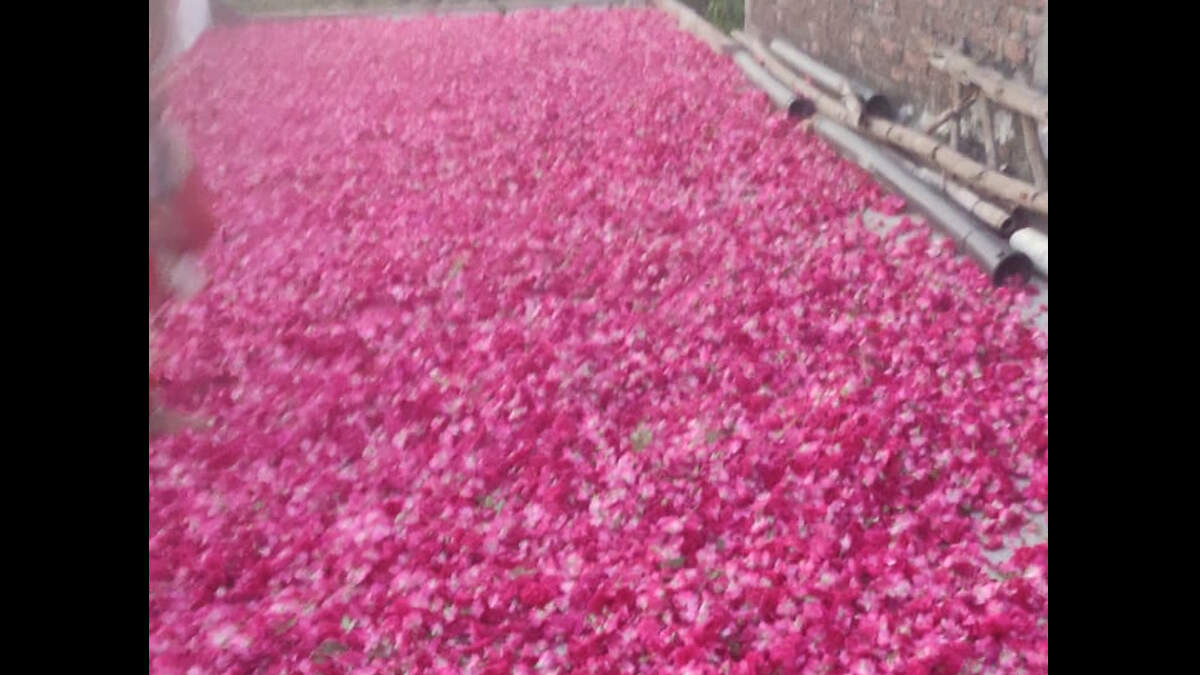 He owns 25 bighas of land on which he grows flowers but the major crop is of roses. "From this year, I have started growing desi roses too along with Kashmiri roses. The desi roses are in very high demand in Maharashtra and Rajasthan apart from Gujarat," Patel told TOI. Another farmer of Darapura village in Padra, who used to grow only Kashmiri roses, too has begun farming desi roses. He said that desi roses have less life but they are preferred more by people for religious celebrations. "I think that desi roses are again becoming popular among the farmers due to their fragrance and high demand at religious places. I began growing Kashmiri roses three years ago but from this season I planted desi roses too," said Chandrakant Patel who owns 20 bighas of land in Bil village.
He grows about 40 to 50 kilograms of desi roses per bigha that are then sold in either the market at Vadodara or transported outside the city. Farmers in Karjan taluka too have been growing Kashmiri roses in huge quantities. Patel said that Kashmiri roses are here to stay but the desi ones are making a grand comeback.